South Lakewood Community Garden Plots
South Lakewood Elementary has a variety of plots available both in-ground and in raised beds. See below for details on our plots. Please contact a garden leader for more information.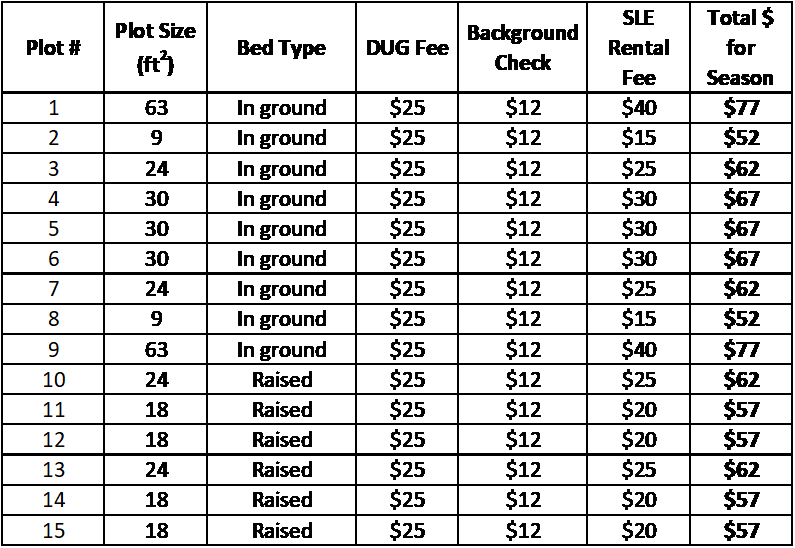 Denver Urban Garden Agreements
Our community garden is part of the Denver Urban Garden (DUG) Network. DUG supports our garden in many ways through infrastructure and educational resources. Our gardeners are asked to follow the DUG agreements listed below.
Create Your Own Website With

Webador